Description
Sampoerna Platinum has been discontinued. You can get the orignal Sampoerna Red here.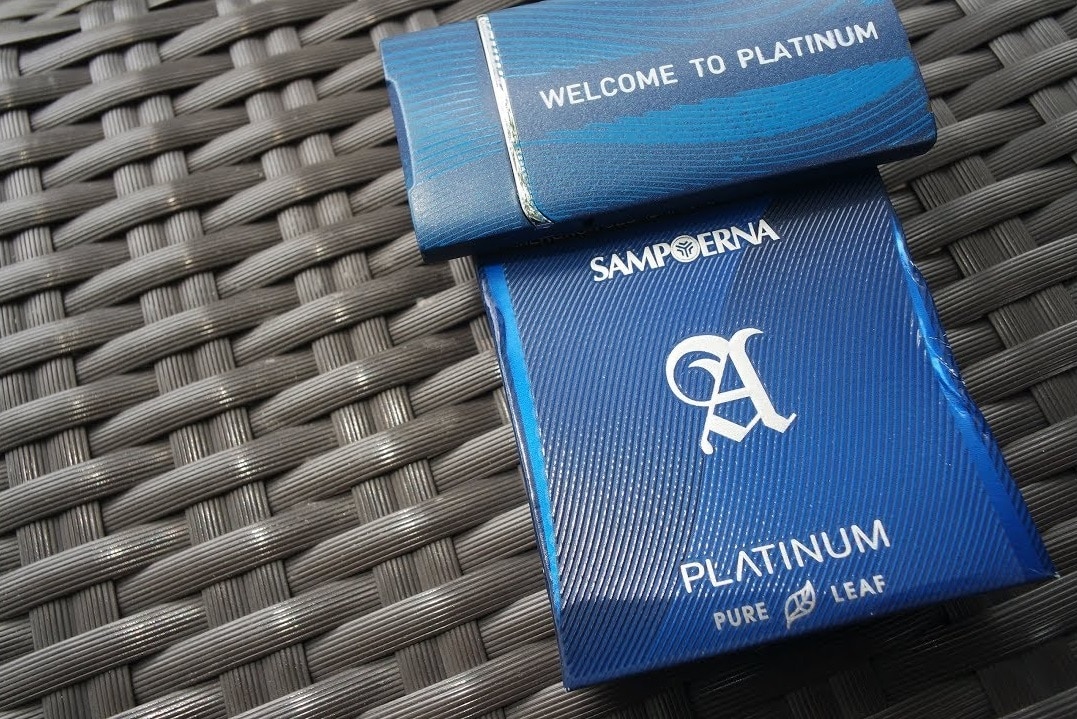 Sampoerna A Platinum – Pure Leaf
AirFlow filter for consistently smooth taste.
Impeccably smooth premium blend made from the best part of high grade tobacco leaves and cloves. Crafted with AirFlow filter innovation for your ultimate smoking experience.
Thanks to the processing of tobacco leaves using the Diamond Cut technology where tobacco blending is done more thoroughly and more precisely with the latest technology.
The selection of tobacco with PURE LEAF features is capable of creating a more refined and better taste impression, which features PURE LEAF itself can be explained as 100% use of selected leaves without stems or other residues.
16 premium clove cigarettes. 14 mg of tar and 1 mg of nicotine.
Pure Leaf – Diamond Cut Tech – Air Flow Filter