Description
Djarum Forte Menthol – 20 Cooling Taste Forte Menthol
Tobacco Wrapped Filter Cigarette – Fresh Menthol Sensation
1.1mg of nicotine and 14mg of tar.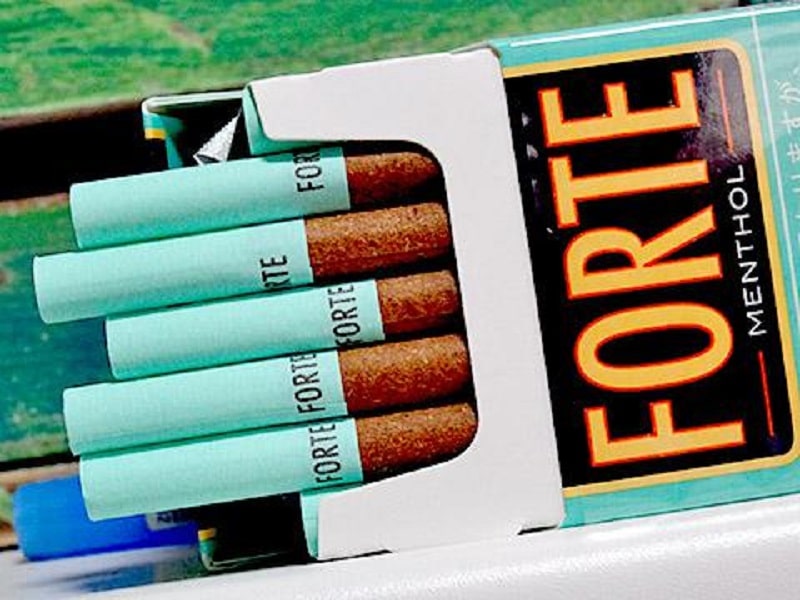 Forte Menthol Cooling Taste, First Mini regular cigarette in Indonesia with Tobacco-Wrapped Excellence and Fresh Menthol Sensation From the Djarum Group.
This product has the slogan "MIGHTY TINY", which mean "Small but Strong". The basic reason why Forte uses the slogan refers to the size of cigarette that tend to be slim and small (but not count as superslims), very small stem length but has a stronger and more intense sense of taste when compared to other competitors who play in the regular (non-clove) cigarette category. Especially for the Menthol version, this cigarette seems to offer a sensational menthol very intense and powerful as Premium class in internationally.
Forte is the first non-clove regular cigarette portfolio of the Djarum Group for the International market (for Djarum's own non-clove product already has Djarum Lagunas for the American market but currently discontinued its sales, and Forte for the Japanese market) with the advantages of small diameter and stem length, strong when compared to competitors. First launched in Japan in June 2016, Forte seemed to enter the Mini cigarette segment which for the Japanese market itself is still controlled by Hope, produced by Japan Tobacco. This product for the Japanese market is categorized as little mini cigars, in the sense of this cigarette in Japan counted as a mini filter cigar, not counted as a white cigarette as in Indonesia. This is because wrapper on the cigarettes is made using tobacco paper, which is processed using residual from the tobacco itself, which overseas counts as little mini cigars. Technically the wrapper used om Forte is referred to as "Reconstituted Tobacco Sheet", or I often say it as Recon Tobacco paper. This uniqueness (in size or papir used) makes Forte seem to be a newcomer that can not be underestimated in Japan. Forte sales counted very well and received a good enthusiastic response, given the price offered is also cheap ie only 250 Yen just to fill 20 cigarettes. Given Forte has a high level of enthusiasm in Japan, then finally Djarum Group began to dare to launch Forte in Internationally in mid-December this year 2017.
With the sensation of menthol is fairly fresh and also intense, menthol flavor that resembles Marlboro Black Menthol but with a more stable and richer taste. But the weakness of this cigarette lies in the sensation of heat that feels on the lips when approaching the limits of tipping paper, the possibility of this cigarette quickly die when left for some time, and also menthol sensation that for some people will feel too strong so some people will feel "brain freeze" smoking this.  Overall I give the value of this cigarette 8.75 out of 10. This means that this cigarette is superior to 0.01 alone than the Original Forte due to a strong menthol sensation and intense, bold taste, packaging that seemed simple and attractive, but for the price is quite expensive for cigarettes with the duration of burn fast though when compared with other regular cigarettes.