Description
CGW Celebes Bamboo Soppeng Rolling Tobacco 50 grams in a resealable bag.
The most popular native Indonesian tobacco among smokers is Celebes tobacco also known as Soppeng. This tobacco is a kind of traditional Cavendish, using palm sugar as the sweetener and then smoked cured  and finally  pressed on a bamboo sticks.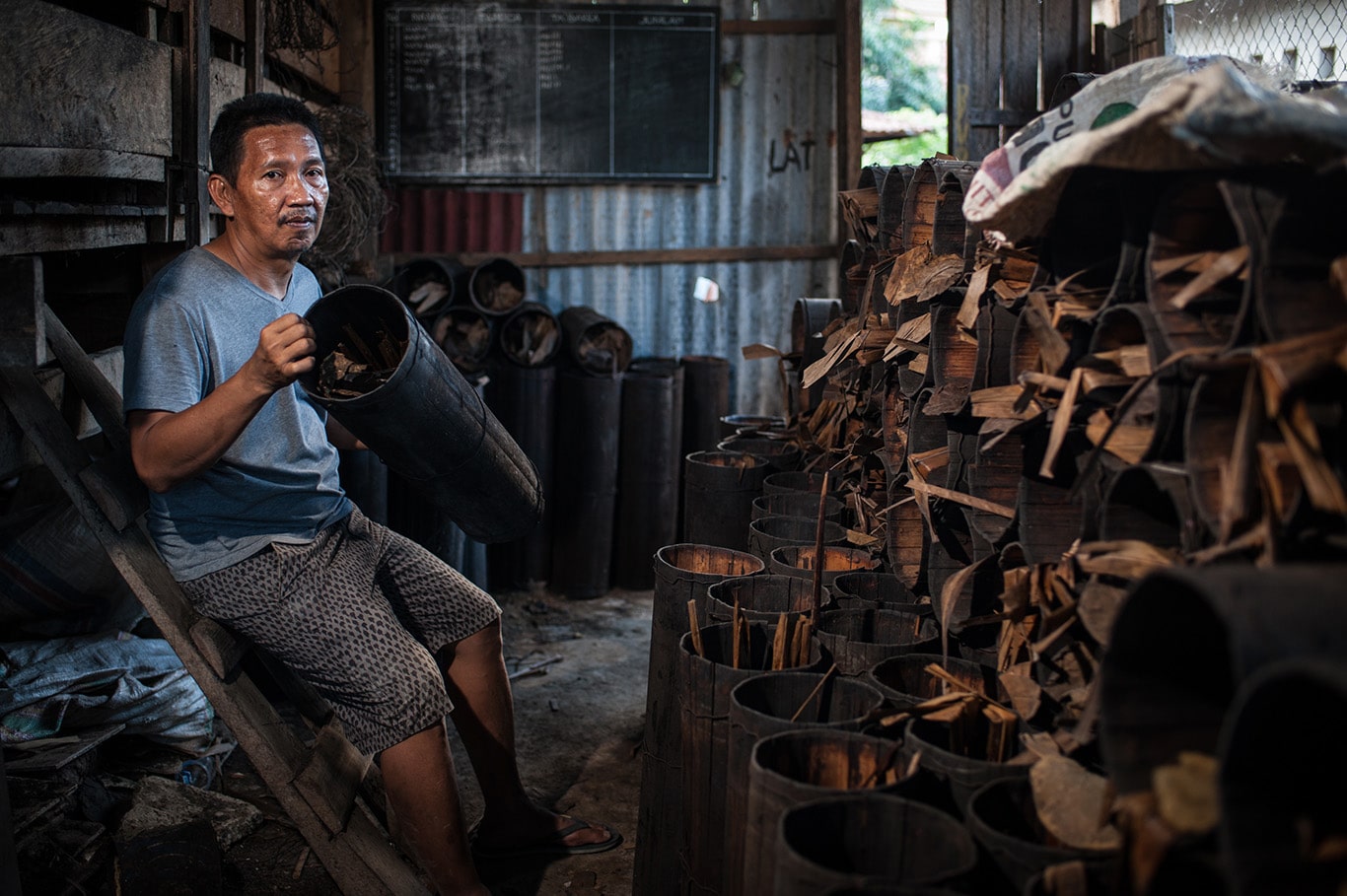 This tobacco is originated from Celebes Indonesia which located in the ring of fire area of the Pacific and thus has a lot of volcanic activity which makes for amazing soil and is where you find some of the finest tobaccos.
What sets this tobacco apart is that it is first thinly sliced after it is harvested it's shag cut and then it's cured.
CGW Celebes is even more different because they spray it with gula Aren which is sugar that comes from a special palm tree that itself has a tendency to spontaneously ferment. Next they hang the shredded tobacco in barns and burn coconut shells to smoke it very similar to how Latakia is made. After it is cured they pack it in bamboo, usually wrapped with banana leaves and store it for 6 months before selling it in the chopped bamboo.
The consistency is like a krumble kake, and the taste is totally different from what you may be used to. Please note that it does burn a bit hot but you can varied the pipes you smoked it out of and and varied the moisture — too dry it smokes very similar to semois (fast) so re-humidifying it slightly after you receive it does help slow the smoke.
My smoking notes on soppeng is slightly dry, sweet, and with a very small hint of cinnamon. I notice the woodsy taste that likely is imparted from the bamboo, it burns very well. You will find it quite enjoyable.